Why are downpipes so important?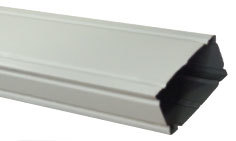 Downpipes drain the gutters and send the rainwater to the drainage system. Most houses in Sydney were fitted with 100x50mm downpipes as standard. Where possible we like to increase the downpipes to 100x75mm to get more water away from the roof area.
We like to install the Ace Gutters' downpipes which have a unique ribbed profile which gives it added strength.

Colours Available
Downpipes come in all the colours that the gutters do. You can either keep it all the same or match the downpipe to the wall colour.