Water is pooling in one part of the gutter, and rusting out, will this happen again?

I have had water overflowing back into my home, how do you fix this?
If a run of gutter has been installed incorrectly without the required fall towards the downpipe then water will just sit in that place and never dry out. This will reduce the lifespan of your gutters.

The water needs to be told where to go and we create high points in the middle of long runs to direct the water to a downpipe.

Generally, water will only overflow back over the fascia board into the house when the gutters have been installed incorrectly. Regulations now require gutter to be installed so that the front of the gutter is at least 20mm lower than the top of the fascia board so there is no chance of the water going back over. Most styles of modern gutter now also have overflow holes pre-punched along the face of the gutter as an added safety feature.    

Installed to AS/NZS 3500.3:2003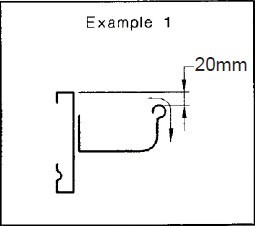 How long does an average house take to regutter?
An average 4 bedroom home will only take our team 1 day to change over the gutters and downpipes. This includes removal of the old gutter to the tip for recycling. We generally like to land the gutter a couple of days before and then we only have to work around the weather. 
Do we have to wait around all day when the installation is taking place?
I am getting my roof cleaned and painted, when should I get the gutters done?

No need. All work is performed outside with cordless power tools. Just make sure we have clear access to the yard and somewhere to park is nice!

The best idea is to get the presure cleaning done but not the pointing and painting. We may have to disturb some tiles in order to get the old gutter off.

Why do gutters overflow in heavy rain?

How much? Can you give me a ballpark figure?

Gutter systems are generally designed to suit each individual house. The roof area is calculated and then divided by the number of downpipes required. However...

We do get some heavy rainfalls in Sydney and a lot of systems won't cope. It may be worth adding a rainwater head to get the water away from the roof area. 

Generally not. Is it a duplex, or a 6 bedroom house that need scaffolding? Three downpipes or fifteen? Happy to give you a free quote.

Can we install gutter guard to just some of the gutter?

What is the fire rating on aluminium gutter guard?

Only on a stand alone run. If it is open at the ends leaves will wash in there and cause a blockage.

It complies with bushfire zone requirements to Australian Standard AS 3959